One (wo)man's destash is another (wo)man's treasure!
I am in the habit of looking through othere IN Crowd member's destash items on Etsy – some have supplies listed, some list items that didn't turn out quite how they expected, and others just have too much stuff!
I recently purchased some lovely beads from Teri Persing (owner of TeriPersing.etsy.com) – they are some of the prettiest beads I have seen! One set was begging for attention as soon as I opened the package…here is what became of one of the three beads (it's a ring – forgive the shotty photography – I didn't feel like pulling out "the" camera!):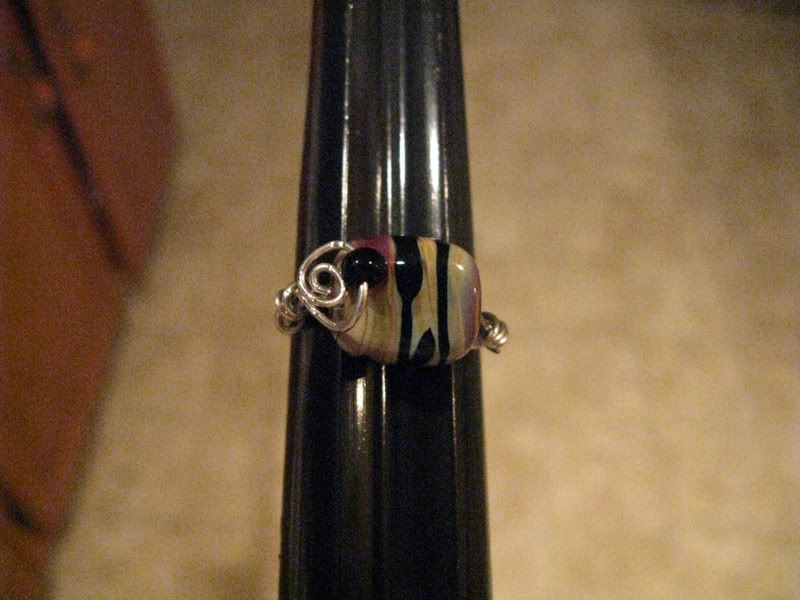 If you're into beading or know some one who is, I highly recommend checking out Teri's shop – she has the most awesome FatCat beads!